Please sign in to contact the seller
Dit zijn onze vakantie tijden dan zijn wij gesloten,
orders kunnen gewoon gedaan worden maar worden pas na de vakantie verzonden.

Herfstvakantie 1 Week
Kerstvakantie 1 Week
Meivakantie 1 Week
Zomervakantie 10 dagen in Juli
Hier onder vind u de maattabel terug van de verschillende producten die wij aanbieden.
Mocht u vragen hebben, neemt u dan gerust contact met ons op.
Houd u er rekening mee dat er een tolerance is van 2cm +/-
METEN VAN NEK NAAR ONDER & OKSEL TOT OKSEL <- echt van oksel tot oksel meten!
HEREN TSHIRT

DAMES TSHIRT

KINDER TSHIRT

HEREN SWEATER

DAMES SWEATER

KINDER SWEATER
HEREN HOODIE

DAMES HOODIE

KINDER HOODIE

HEREN TANKTOP

DAMES TANKTOP

HEREN POLO

DAMES POLO

HEREN WINDBREAKER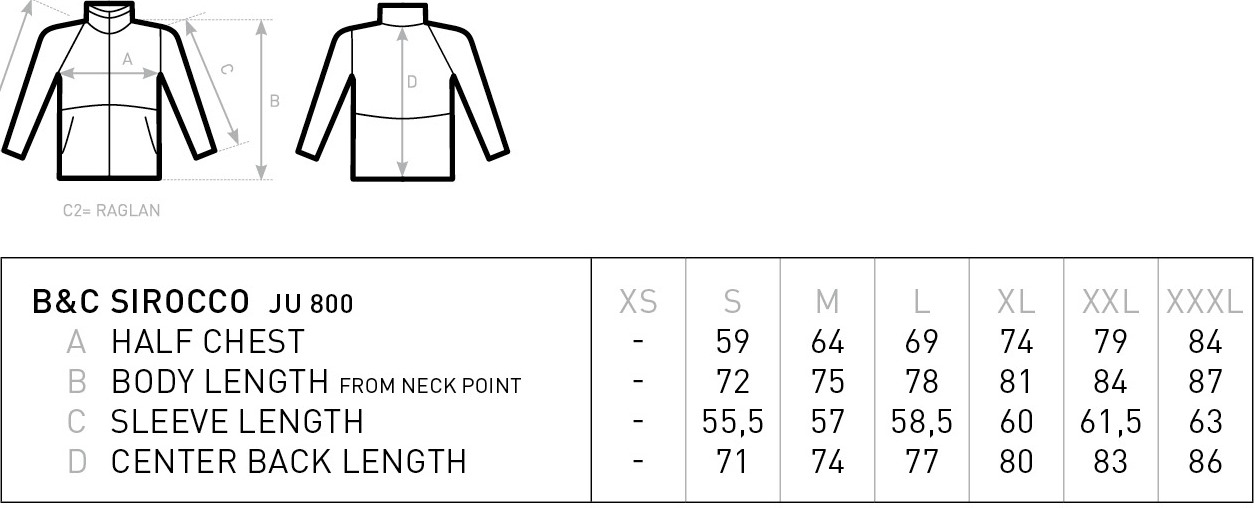 DAMES WINDBREAKER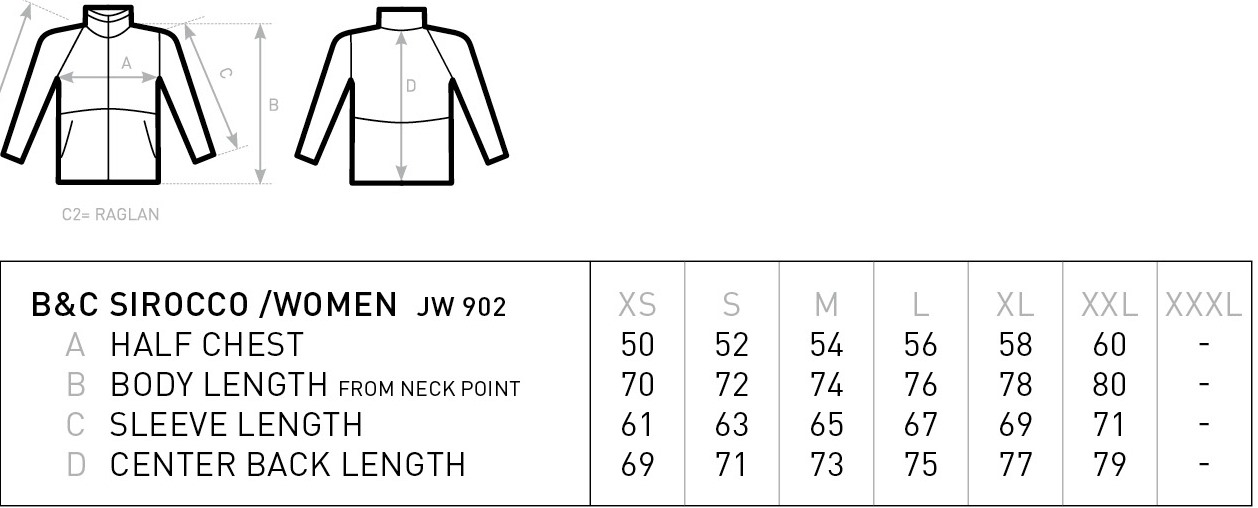 Verzend tarief nederland

onder de 150 euro is het 6.95 euro
150 euro en hoger is gratis verzenden
Verzend tarief Belgie
onder de 125 euro is het 9,00 euro
150 euro en hoger is gratis verzenden

Versandkosten Deutschland
unter 125 euro sind es 9,00 euro
150 Euro und höher ist versandkostenfrei
Shipping rate Europe
under 125 euros it is 20.00 euros
200 euros and higher is free shipping

B.I.A Business International
Wagenmakerij 13
4762AV Zevenbergen
Nederland
KvK-nummer: 24285883
BTW-identificatienummer: NL210416075B02
Bank Gegevens
B.I.A Business International
ABNAMRO: 42.47.33.382
IBAN: NL06ABNA0424733382
BIC: ABNANL2A
Plaats: Zevenbergen
Bestandsformaat
Bestanden dienen te worden aangeleverd in onderstaande bestandsformaten;
PDF
EPS (snijtekens)
TIFF (snijtekens)
JPG/JPEG AI (snijtekens)
Overige formaten in overleg Let op dat alle bestanden in outlines/lettercontouren aangeleverd worden.
Wij accepteren alleen PDF en EPS bestanden met snijtekens.
Onze voorkeur gaat uit naar een EPS bestand. Alle bitmap afbeeldingen moeten minimaal 300 DPI zijn.
Bestanden met een resolutie van minder dan 300 DPI verliezen kwaliteit tijdens de druk.
Alle teksten dienen in outlines/lettercontouren te worden omgezet. Verlooptinten en transparanties moeten worden afgevlakt of gerasterd.
Uiteraard kunnen wij u helpen bij het juist aanleveren van uw bestanden, bel gerust onze klantenservice op 085-0020303.

Bestanden aanleveren
Bestanden aanleveren bij voorkeur via ons "upload- & controle systeem" (gratis). De bestanden worden dan op alle belangrijke punten gecontroleerd. Er wordt een certified PDF bestand aangemaakt, volledig drukklaar. U kunt gemakkelijk uw bestand in een stramien plaatsen welke exact op formaat is van het door u bestelde drukwerk. Indien uw bestand niet de juiste afmetingen heeft kunt u het schalen. U kunt tevens uw bestanden aanleveren via "upload" (gratis). Uw bestanden worden dan op de achtergrond door ons systeem gecontroleerd. Indien de bestanden niet voldoen aan onze criteria, nemen wij contact met u op. Tevens kunt u de bestanden (onder vermelding van uw ordernummer) mailen naar: info@merchandisewear.com
Bestanden die op een andere manier worden aangeleverd dan via ons "upload- en controlesysteem" of via "upload" worden door onze vakkundige medewerkers gecontroleerd. Als de bestanden om een of andere reden niet goed door de controle komen, nemen wij uiteraard contact met u op om u te voorzien van informatie.
merchandisewear.com kan niet aansprakelijk gesteld worden voor door u gemaakte fouten bij de aanlevering. Denk hierbij aan grammaticale fouten, verlooptinten en rasters, onjuiste kleuren, etc. Zie hiervoor onze algemene voorwaarden. Alle bestanden en e-mails dienen duidelijk te verwijzen naar de betreffende order (zet het bestelnummer als onderwerp in de e-mail).

Formaten en snijmarge
Bestanden voor drukwerk dienen te worden aangeleverd in de juiste formaten. N.B.: houd hierbij rekening met 3 mm. snijmarge / afloop aan alle zijden. Tekst- en beeldelementen in deze marge worden afgesneden en komen in het netto formaat te vervallen. Let er dus a.u.b. goed op dat belangrijke teksten en/of beelden voldoende uit de kant blijven. Bij canvas vragen wij u om een marge van 2cm rondom.

Kleuren
Full color (4/0 - 4/4) bestanden dienen te worden opgemaakt in CMYK. Wij accepteren JPEG, TIFF, PDF, AI of EPS bestanden. Let op: PMS kleuren moeten bij full color drukwerk worden omgezet naar CMYK. De maximale kleurdekking bij full color drukwerk is ongeveer 300%. Wanneer u bijvoorbeeld zwart in full color opmaakt, let dan op dat zwart ook echt 100% zwart is en geen 100% cyaan, 100% magenta, 100% yellow en 100% black. Een mix van 400% (dus hoger dan 300%) kan vlekken en andere storende factoren in uw drukwerk veroorzaken. Aanbevolen wordt niet meer dan 250% kleurdekking te geven bij CMYK. 1-, 2- en 3- kleurig drukwerk dient te worden opgemaakt in PMS (solid colors). Deze kleurcodes moeten meegegeven worden in het document. Wanneer er een "doorschijnende" kleur wordt toegepast, ofwel een bepaald percentage van de kleur, is het van belang te weten dat +/- 10% de minimale doorschijnendheidfactor (opacity) is om garant te kunnen staan voor de drukkwaliteit.

Microsoft Word
Microsoft Word bestanden kunnen wij helaas niet drukken, de resolutie is hiervoor niet voldoende. Wij kunnen deze bestanden wel voor u omzetten naar drukbare bestanden. Informeer vrijblijvend naar de mogelijkheden.

Verlooptinten en transparanties
Verlooptinten en transparanties kunnen bij het drukken problemen veroorzaken. Het is verstandig deze te rasteren of af te vlakken. Aanleveren met transparanties of verlooptinten is voor eigen risico. Lijnen mogen niet dunner zijn dan 0,25 pt. Negatieve lijnen moeten tenminste een dikte van 0,5 pt. te hebben.